It's time you experienced the beauty of the Elgin Valley and our world class mountain bike trails. Try Oak Valley to see the orchards, vineyards and amazing hilltop views. Alternatively you can go through Paul Cluver to experience lush forest trails, intuitive bridges and crazy twists, or the Country Club for winding switchbacks, and breath taking views. Each location has a variety of trails available to cater for all riding abilities.
Chat to us about which route would suit you best.
INCLUDED:
· Silverback Stride 275 MD Mountain Bike or S-Electro Comp E-bike (on request)
· Helmet
· Tyre-repair kit
· Map and route advice
· Transport of bicycle to start of one of the x3 trails mentioned above if required.
· Secure parking at each location
EXCLUDED:
· Cycling clothes
· MTB Riders Day Permit
· Transfers to and from starting point
· Any additional food and drinks not included in the package
ADDITIONAL INFORMATION:
· Clients are advised that MTB cycling in Elgin is mainly done on narrow single tracks off-road, not on paved cycling trails.
· Various trails are sometimes closed during stormy weather and day after to protect long-term quality of trails.
· Please ensure that you carry sufficient water and snacks with your on your ride.
Photo Gallery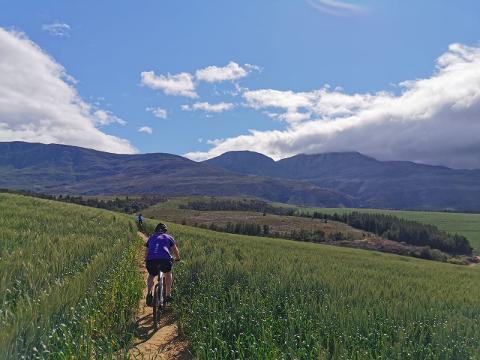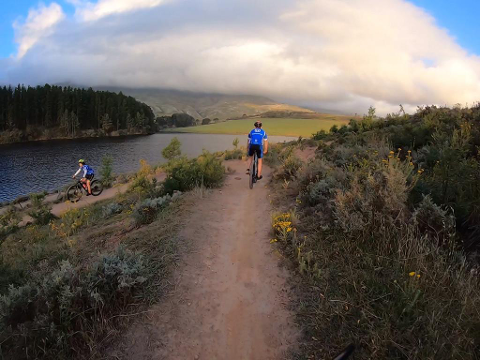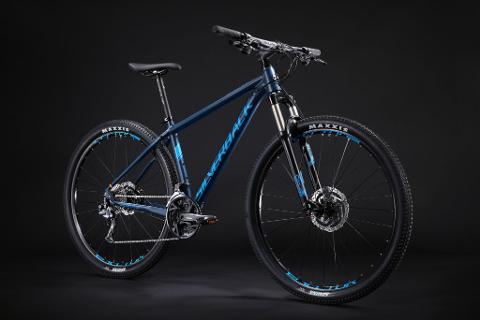 Terms and Conditions
RENTAL INCLUDES: o Bicycle o Helmet o Repair kit EXCLUDES: o Trail Permit - R50 per person. WHAT TO BRING: o Your own cycle gear and clothing o Closed Shoes o Sunblock, sunglasses and a hat o Warm top in case the weather changes o Water bottle, the water in Elgin is perfectly safe to drink o Snacks o Cell phone o Small backpack to carry the essentials WHAT TO EXPECT: o Depending on your starting point, there might be a small coffee shop on site, where you can purchase additional drinks and snacks for your tour. o Fitness - a reasonable fitness is required depending on the trails you choose o Skill - you need to know how to ride a bicycle on an off-road trail JUST A REMINDER: o Our bicycles and guides are often booked out on back to back rentals, and thus we need to ensure all our rentals start and are returned promptly. As a result we are unfortunately not able to extend rental times for guests that arrive late. o It is guests responsibility to arrive on time, no refunds will be given in the event of a missed rental o Late returns will be charged at a rate of R50 for every 15min it is late o Please note that you need to remain on the allocated cycle trails and cycle in the correct indicated direction o Please ensure that you familiarize yourself with the maps and trails before departing so that you do not cross over property boarders and do not find yourself on the advanced riders only trails o If guests have any medical conditions, and are unsure, please contact your doctor before the time. o It is your responsibility to return the bicycle in the same condition as it was rented to you. o Please respect our bicycles and treat them as though they were your own. o While we know accidents happen, please understand from our side, same as a car rental, you will be liable for all repairs and damages. This includes the replacement cost for tubes as a result of unfortunate tyre punctures, etc. REPLACEMENT PART & COST Tube R100 Bar Tape R250 Shifters/Brake Levers Each R750 Front Derailleur R500 Rear Derailleur R750 Chain R250 Rims Each R2000 Frame Market Value Saddle R500 SPD/SPD SL/Keo Pedals R500 o There is an option to purchase insurance to cover damage. Please ask for more details when you pick up the bicycle PAYMENT TERMS: o We require full payment upfront to confirm the booking. o Payment can be made via the secure credit and debit card link on the booking confirmation. PREGNANCY POLICY: o Moms to be: due to the bumpy nature of off road cycling and possible exertion required we recommend you check with your doctor before participating. WEIGHT POLICY: o There is no restriction on weight in terms of our tours, however, in order to safely enjoy the tour, we require our clients to be able to fit comfortably on a bicycle. o Due to the pedal assist nature of the E-bikes, we suggest a weight limit of about 120kg. CANCELLATION POLICY: o A 100% refund will be granted should Client / Operator cancel or amend the booking 24 hours prior to the activity date booked. o A 50% refund will be granted should Client / Operator cancel or amend the booking 24 to 4 hours prior to arrival on the exact date of the activity date booked. o A 0% refund will be applicable should the Client / Operator fail to arrive or cancel less than 4 hours prior on the exact date of the activity booked. o A full refund will be considered on merit, by management, in the event of illness / hospitalisation / accident or death, upon receipt of proof. o A full refund will be granted to Clients / Operators should Elgin Adventure Centre cancel any activity in the interest of safety. o No refund will be granted should the Client / Operator not complete the tour.